We are experienced and competent experts and appraisers for the calculation of the freeboard of goods ships in domestic traffic. We carry out freeboard calculations according to the Inland Waterways Inspection Ordinance BinSchUO.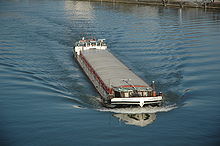 The freeboard in shipbuilding refers to the height of the ship's side above the water level. We calculate the freeboard of cargo ships and cargo ships according to the Inland Waterway Inspection Regulations Appendix 2, Chapter 4, paragraph 4.02.
A duty of inspection basically applies to all vehicles with a product of length x width x depth> 100 m³ and a length of 20.00 m or more. In addition, towing and push boats, ships that fall under the ADN, passenger ships and floating equipment are surveyed.
We will gladly carry out the freeboard calculation for you and also collect the necessary data for the freeboard calculation on your ship for acceptance at the Federal Waterway and Shipping Administration.
After calculation of the freeboard under consideration of the reduction according to § 4.02 the minimum freeboard may not be less than 0 mm.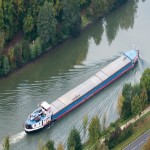 The maximum sinking level shall be set so as to comply with minimum freeboard and minimum safe distance requirements. For safety reasons, the commission can set a greater safety distance or freeboard.
The freeboard is the distance, measured vertically in the middle of the vessel, between the topmost passing deck of the vessel and the water surface when the vessel is maximally loaded. A minimum freeboard is necessary to give the ship stability and protection against seawater even at high waves, and thus of course also serves the safety of shipping traffic. To ensure that the ship's deck is not damaged by passing water, it is necessary to comply with a minimum freeboard. This can be read in the middle of the ship from the distance of the freeboard mark to the upper edge of the top coat. The Freibordmarke (also Plimsoll mark called) is a circle with a diameter of 30 cm, through the middle of which the upper edge of a stroke leads, which determines the summer freeboard of sea ships in salt water. The letters on the circle represent the classification society.
We are happy to advise you personally.